June 2007
Guitar lesson : London Rain explained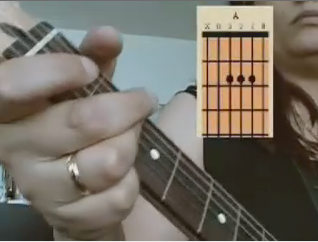 London Rain is written by Heather Nova and it's a great song to play on guitar, which is why I decided to share it with the rest of the world. If you go to the section "Creativity, Guitar lessons, London Rain" then you'll be able to see the lesson on video and on this page you're able to download the video too.

The song "London Rain" is written by Heather Nova, don't pretend it's yours. The lesson I have created is for personal use only!
Is the Official Heather Nova Forum dead?
================
Written by Alice
================

Hello !

Our forum is dying
.

Many of us feel helpless about it and have sadly drawn this conclusion too ... so what can we do ?

As I am writing these lines, Heather Nova is probably busy rehearsing for her charity concert in Bermuda next Saturday while most of us won't be able to go there ....

Therefore, I am opening this thread so that this week-end, we can all get together at the same time and party on line ... Whether this "Novathon" is a funeral party or a baby-shower
Well it's up to us to decide


But let's spend the week-end in good spirits and, whatever happens, without controversy. This thread is only here to bring the community back together at the same time, so let the party begin !!

(and who knows who might pop in ... Heather is also invited !)

I hope we will be able to gather as many friends as possible here this week-end


Now I let Pierre add his contribution to this welcome thread
Go to "http://forum.heathernova.info" for more info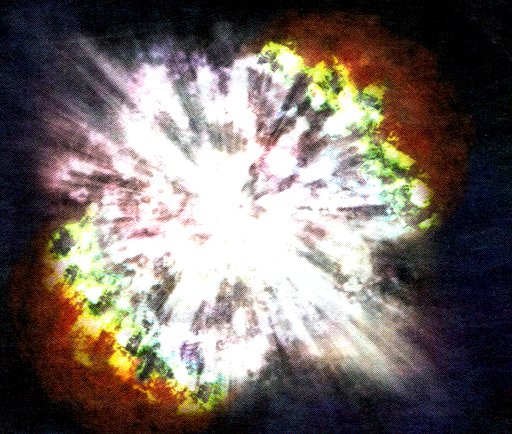 artist impression of the exploding star SN 2006gy
Supernova discovered
According to observations by NASA's Chandra X-ray Observatory and ground-based optical telescopes, the supernova SN 2006gy is the brightest and most energetic stellar explosion ever recorded and may be a long-sought new type of explosion. The top panel of this graphic is an artist's illustration that shows what SN 2006gy may have looked likeif viewed at a close distance. The fireworks-like material in white shows the explosion of an extremely massive star. This debris is pushing back two lobes of cool, red gas that were expelled in a large eruption from the star before it exploded. The green, blue and yellow regions in these lobes shows where gas is being heated in a shock front as the explosion material crashes into it and pushes it backwards. Most of the optical light generated by the supernova is thought to come from debris that has been heated by radioactivity, but some likely comes from the shocked gas.
P.s. go to the section "News Service, Science, Supernova" to read the complete artilce!

Heather and friends rock Bermuda!

On Saturday, June 9th, Greenrock is proud to present the Heather Nova and Friends Festival of Music at The Arboretum in Devonshire, Bermuda.


In collaboration with Heather Nova, Greenrock has assembled a talented group of local and international recording artists to perform in a unique, free outdoor concert.


These artists are helping Greenrock to encourage and empower individuals and companies to do their part in making Bermuda socially, economically and environmentally sustainable for future generations.


For more info about the Festival, visit www.greenrock.org/nova
Article reprinted on this website courtesy of http://www.heathernova.com
Top 3 topics

===================
written by Cynthia Fridsma
===================
Most visitors of the Heather Nova Online Magazine are coming from various search engines and because of that we decided to add the most popular search queries on our main site. Here you see the top 3 of this month

The New Year's poetry page has New Year greeting card poems, poems about New Year's resolutions and New Year's Eve parties, a Happy New Year wish poem, ...
www.heathernova.us/index.php?page=241&category=169&from=184 - 14k -
cepsetup.exe 20280855 bytes (windows software, cooledit) ... lessons.zip 1368443bytes (flash, guitar lessons) ... More files and videoclips will follo...
http://www.heathernova.us/index.php?page=116&category=116
- [ 翻译此页 BETA ]I was curious about her wedding dress and Cynthia told me that it was a 'Sissy alike dress' which made me even more curious. ... Go to the section "Personal, Wedding, modem - low" to see a video-clip if you use a modem connection ...
www.heathernova.us/index.php?page=59&category=48&relation=48 - 22k - 网页快照 - 类似网页 - 加入笔记本
Article reprinted on this website courtesy of http://www.heathernova.com

Back from the past: World Travel stories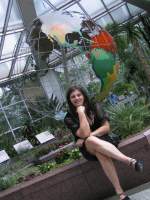 Here you can read world traveling stories

If you want to share your traveling story with us, than send an email to me. My email address is cynthia@heathernova.info

Go to the section "world travel stories" for more informa