Disable relaying
Protect your server!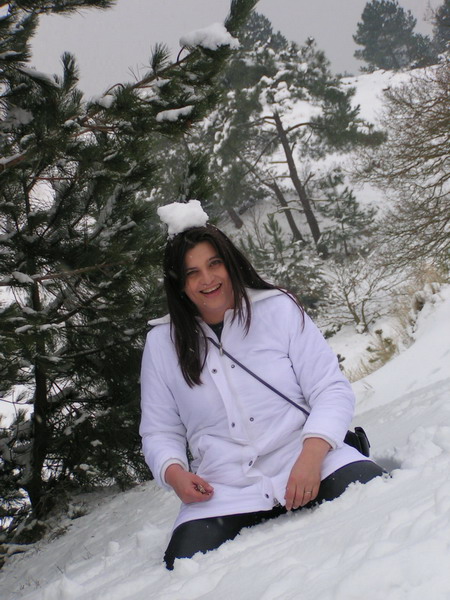 ==========================
Written by Cynthia Fridsma
==========================

Amsterdam, January 13, 2007

Did you know that third-party mail relaying occurs when a mail server processes a
mail message for which neither the sender nor the recipient is local to the server's
mail domain? While third party relaying has some legitimate purposes, such
as allowing mail messages to be routed around known mail problems, e-mail
hijackers (or "spammers") primarily use it to obscure their identity while sending
large amounts of junk mail.
What does this mean
It means that it is possible to send unsolicited mail via your webserver to other people around the world, using the IP-address (= Internet Protocol )of your server which will put your server on the blacklist of anti-spam software.

Mail servers that are open for relays are routinely used by spammers to send
unsolicited commercial email to Internet users. Setting relay-prevention policies
is the responsibility of the email administrator and is an important part
of running a responsible Internet site.

To protect your webserver against such abuse is to require SMTP(Simple Mail Transfer Protocol, a protocol for sending e-mail messages between servers) authentication
for any relaying and use a POP3 (=Post Office Protocol, a protocol used to retrieve e-mail from a mail server) time lock too when authorization failed.

This can be easily done within Plesk in combination with Linux and
the Apache webserver

Login as administrator on your webserver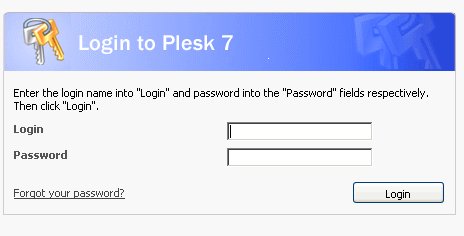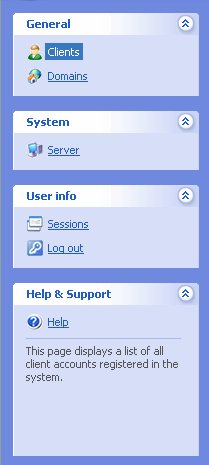 After you're logged into your server, you'll need to click on the server button with your mouse on the left panel.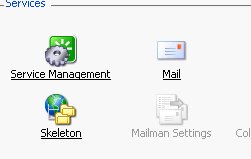 Now you'll see the Server administration in the right panel of Plesk. Here you'll see a column named Service. In this column you'll find an icon with the name "Mail". You'll need to click on this icon to open the mail settings on your server.
Server-wide mail preferences
Now you are in the "Server-wide mail preferences". In the first column you'll see a column named "Maximum letter size and relay mode parameters". Here you have the possibility to open your server for Relaying, (not recommended!), close your server for Relaying or require an authorization for SMTP (= Simple Mail Transport Protocol) and to adjust a POP3 lock time if authorization failed.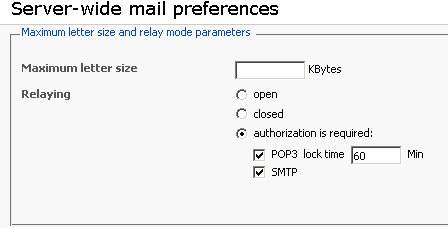 It is no longer possible to abuse your server by spammers, once the authorization is required. Enable this setting means that unauthorized people can no longer use your server to send spam messages via your server and that's a good thing. Don't forget to click on the "Set" button in Plesk to save your settings.

Contact your ISP (=Internet Service Provider) if you aren't able to protect your server against unauthorized use of your SMTP by Spamers.

Feel free to contact me at cynthia@heathernova.info if you have questions related to this article